// breadcrumbs go here if needed ?>
Healthcare professionals, obesity and employment
A guide to help healthcare professionals discuss employment with people living with obesity
Bajorek Z, Bevan S
|
|
Institute for Employment Studies
|
Mar 2022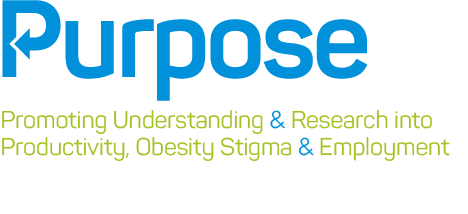 This research is the latest output of the PURPOSE programme (Promoting Understanding and Research into Productivity, Obesity Stigma and Employment). The programme, funded by Novo Nordisk, focusses on improving national productivity levels via better employment and labour market outcomes for those living with overweight or obesity.
This guide, the fourth output in the PURPOSE Programme, shines a light on the role that healthcare professionals can play in discussing the role of employment and employment status in the prevention, treatment and vocational rehabilitation of people living with obesity and presents guidelines and recommendations for how this can be achieved in a non-stigmatising way.
The resource outlines current research highlighting the nature and prevalence of obesity stigma among healthcare professionals. It considers why it is important that employment is discussed in healthcare settings, and the challenges that healthcare professionals may face when talking with people living with obesity about work. The guide provides tools and tips to help healthcare professionals broach the topic of employment in a non-stigmatising way. Finally, it makes recommendations from a number of stakeholder perspectives, which aim to promote more inclusive and less discriminatory practices for people living with obesity, to ensure their fair participation in the labour market.
Novo Nordisk has provided funding to the Institute for Employment Studies (IES) to undertake the creation of the PURPOSE programme, including the production of this guide. Novo Nordisk has had no influence over the content of this guide or this programme. IES retains full and final editorial control over this guide and all aspects of the PURPOSE programme.