// breadcrumbs go here if needed ?>
Next Generation HR - The new moral compass of business?
20 Dec 2016
Stephen Bevan, Head of HR Research Development
What do those just starting out on their HR careers think about the world of work in 2025 and beyond? Do they see the challenges through the same 'lens' as their more senior colleagues? What skills do they think that HR professionals will need to deploy in a decade or so?
Over the summer, IES convened 10 of the 'next generation' of HR professionals from a range of UK businesses to try to find some answers. We set them a 'homework' question to address as a group over 2 months to prompt them to think about the consequences of the demographic, technological and business changes likely to shape the future, with a focus on the psychological contract, the employee value proposition, and the skills of HR professionals. Their task was to research and assess the evidence and to present their conclusions in October to an invited audience of HR professionals, academics and consultants, and have them interrogated and challenged.
So what did they tell us, how did their messages go down with their audience, and what might it all mean for the future of work and, more specifically, for the future of the profession?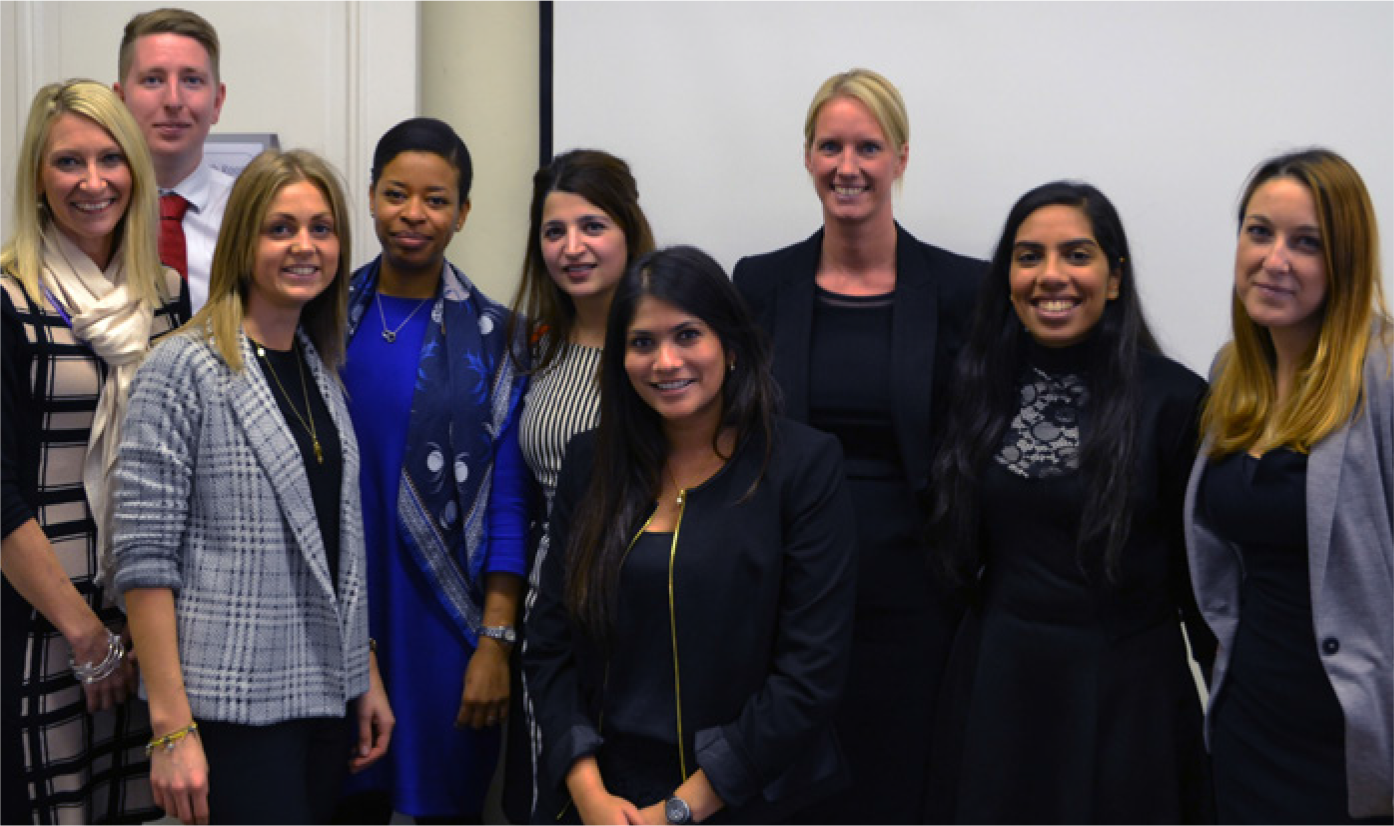 The first conclusion they drew was that the main high-level goal of HR was always going to be to help organisations maximise the potential of their people, despite changes in the labour market, the advances of digitisation and the changing composition of the workforce.
However, the mechanisms which HR will use to do this are likely to be very different in a decade or more. They all worked in organisations where, to a greater or lesser extent, working remotely, across time-zones and via a number of technology platforms is 'normal'. For them it is only a short and very logical leap towards more 'uberised' or 'on-demand' work for some workers, for office-based jobs to diminish in number and for hierarchies to be replaced by social media-enabled collaborative networks. In the future, they argued, permanent jobs and the apparent precariousness of the 'gig' economy can co-exist as many workers' needs vary over what, for many, will be a 50 year career. Employees of the future will expect their employment experiences to be mediated through technology and these expectations will only be met if HR professionals are, themselves, embracing technology in the way they do their jobs.
Overall, the group was very employee-centric. To them, the idea that people are an asset to be stewarded or a resource to be maximised was alien. They spoke fluently about the necessity for HR to reflect on the needs and aspirations of employees in the way that CEOs and operational managers shape the way that businesses are run. This goes some way beyond a model which is content only to chase ever-rising employee engagement scores. The group was clear that this must involve a strong emphasis on promoting positive mental health among employees as a way of promoting agility, resilience and sustained high performance. This was not a call to return to the old 'welfare' model of Personnel Management. Instead it was a call to be business-focused, strategic but also authentic and humane.
The group were asked whether HR had been delivering a predominantly transactional model at a time when it needed to be a more strategic and even 'ethical' voice in the years before the financial crisis. In the discussion which followed, terms like 'speaking truth to power' and 'moral compass of business' featured frequently as the group suggested that the next generation would need to be prepared to challenge CEOs more robustly if they judged that questionable short-term expediency was likely to elbow medium-term prudence and demonstrably ethical practice to one side.
So what can we conclude from this exercise? Well, some of their observations reflected a recognition that some current trends will both continue and intensify. Others represented a call for HR to assert itself more confidently and assume a leadership role in shaping the way business responds to some 'big ticket' changes in their operating environment.
The intellectual energy, the curiosity and the willingness to break the mould which our group of 'next generation' HR professionals brought to this project was inspirational and provocative. In some ways their message was that businesses will only be able to deliver a more strategic, agile and differentiated 'offer' to future employees if they – at the same time – were prepared to invest in and stretch the role and capability of the next wave of specialist HR practitioners on whom they will continue to rely. This is an important point because the sophistication of employees and their expectations of work are evolving quickly. Unless business leaders are prepared to place greater faith in their HR leaders to help them navigate this changing landscape with insight and agility they risk getting left seriously behind the pack.
It is worth remembering that most of these future HR leaders are already in the formative stages of their careers. If our group is anything to go by they are full of great ideas and have the energy to start trying some of them out on real business problems. Employers could do worse than giving them a voice sooner rather than later.
---
Professor Bevan wrote about this project in depth for HR Magazine, in an article titled What does the future of HR look like?
To read more, visit the HR Magazine website.