// breadcrumbs go here if needed ?>
HR Network research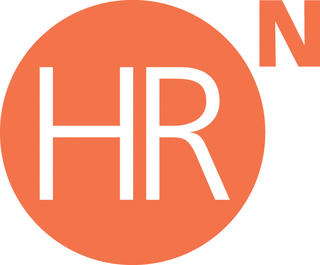 The HR Network research programme is devised with input from member organisations.
We carry out research into varying topics of current interest.
Current research projects
Building change-ready, change-able teams
Having change-ready, change-able teams is at the heart of any organisation's dynamic capability. In practice, however, we know that change can engender both resistance and overload in the people involved, and that teams often don't feel ready and able for change.
So, developing a better understanding of the underpinnings of change-ready, change-able teams stands to benefit both organisations and the people involved.
We will be exploring the question of developing change-able teams from two perspectives:
contextual conditions that contribute to change-readiness and change-ability at a team level; and

personal attributes that contribute to change-readiness and change-ability of teams
Engaging Manager (phase 2): assessing engaging behaviours
IES's Engaging Manager research, funded by the HR Network, was published in 2009. Using the material we collected about engaging (and disengaging) behaviours exhibited by managers, we moved on to a second phase – measuring these behaviours (using self assessment, senior manager assessment and team assessment) and developing a simple tool that can be used to help managers to identify the behaviours they should adopt, and those they should discard.
Performance Management Practice: is the practice delivering on the promise?
Has performance appraisal and management become too complex to work? The aim is to connect organisational goals with personal performance, and business direction with employee communication. But despite the available technology, is there just too much to assimilate in the systems and techniques used to bring talent, development, succession, reward, diversity and equality into a coherent whole to serve business objectives? Would we have a clearer idea of high performance and achieve better results through simpler approaches? Interim findings now available.
Coaching and employee wellbeing
Coaching is being increasingly used by organisations to improve employees' skills and performance at work. However, most evaluations of coaching to date have focused on behaviour change in individuals and/or the benefits to their organisations. Occasionally, ROI has been attempted. This research is in its final phase in assessing the specific impact of coaching on employee engagement and psychological wellbeing.
Evaluating management and leadership development: New ideas and practical approaches
Management and leadership development is a critical activity for organisations, and one of considerable spend. It needs effective evaluation both to 'prove' it adds value and also to 'improve' development interventions. But many organisations are daunted by how to conduct such evaluation in practice. The challenge is greater now that management learning often consists of numerous activities and includes embedded and personalised forms of learning, such as coaching, action learning sets, and talent programmes. This research is collecting practical examples of evaluation projects to help professionals to think about and design their own evaluation with more confidence.