// breadcrumbs go here if needed ?>
Membership in detail

Member organisations enjoy
Membership modules
Membership modules can be bought individually or can be combined at a significant discount.
We can also tailor modules to meet your specific organisational needs.
We have a special rate for registered charities with an income of £1m or less.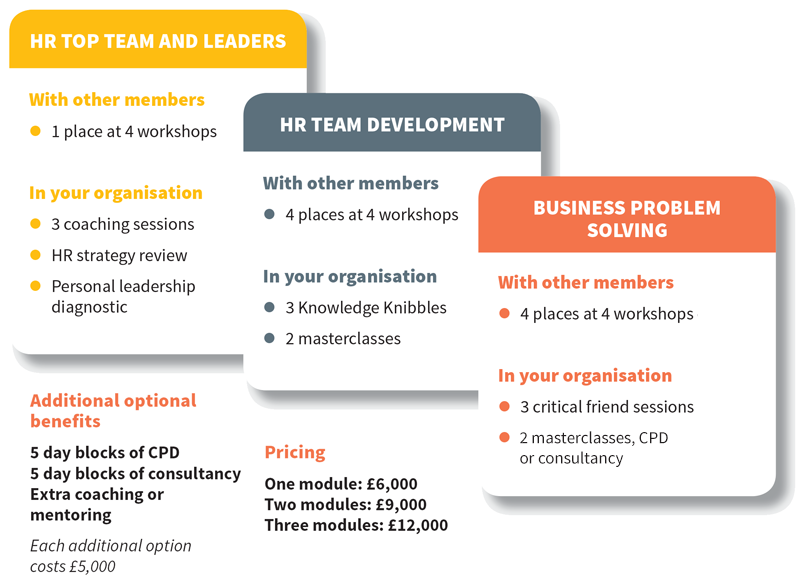 HRN Flex - the alternative to modules
Full membership of the HR Network continues to be the best value membership on the market.
However, we understand the budget issues many organisations face and the importance of on-going HR development for morale and capability.
Flex membership offers an introduction to the key benefits of membership on a pay-as-you-go basis.
Choose events, consultancy or development services, and pay when you book them.
Join online and when you make your first booking, you will immediately enjoy these core benefits:
exclusive passworded online research;
priority access to our HR consultants and experts at the reduced member rates;
an HR skills audit; plus
advance emails about events and other news.
Join the HR Network  Compare membership options
Questions?
Fill out the enquiry form here or please contact Emma Stewart-Rigby on 01273 763 400.