// breadcrumbs go here if needed ?>
Brexit Observatory: Education and skills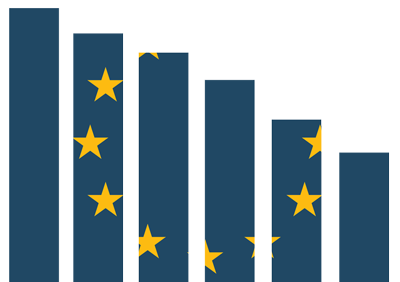 Higher education institutions have already raised concerns over international student numbers and research funding. The wider UK education and skills system faces uncertainties including the potential loss of programmes funded via the European Social Fund and how Brexit may impact on the pool of teaching staff available.
This page offers evidence-based resources originating from IES and others on the impact of Brexit on education and skills.

Brexit and higher education: the impact on staff and funding one year on

Joy Williams
Research Fellow

Education and skills: The UK Policy Agenda (Centre for Economic Performance)

Joy Williams - Brexit and higher education: the impact on staff and funding one year on

Alex Martin - Brexit and higher education: the impact on students one year on

UK higher education and Brexit (Oxford Review of Economic Policy)

The economic impact of international students (Universities UK)

Exiting the EU: challenges and opportunities for higher education (House of Commons Education Select Committee)

Academic staff mobility in the age of Trump and Brexit? (Center for International Higher Education)

Graduates propel decline in number of EU workers in Brexit Britain (Financial Times (£))

Oxford University may break with 700 years of tradition and open a foreign campus - after France offers Brexit sweetener (Telegraph)

Brexit and UK (Social) Science: Developments to date (Campaign for Social Science)

How government can help universities to thrive post-exit (Universities UK)
Applicants for UK Higher Education down: 5% for UK students and 7% for EU students (UCAS)

Heads of higher education careers services report a healthy graduate job market in 2016, despite challenges of Brexit (AGCAS)

The impact of exiting the European Union on higher education inquiry (Commons Education Select Committee)

What will Brexit mean for Britain's world-class universities? (The Guardian)

9% fall in EU applications to UK universities after Brexit vote (Politics Home)

Hasta la visa: The government is foolishly making life harder for foreign students (Economist)

Funding support for EU students (Department for Education)

Brexit impact on higher education: Committee launches inquiry (Commons Select Committee)

Academy and Campaign publish recommendations to support UK science in Brexit negotiations (Academy of Social Sciences)

UK universities draw up plans for EU campuses ahead of Brexit (The Guardian)

Joy Williams - Higher education in a post-Brexit world

British Higher Education post-Brexit: the end of European Value Added and European Values? (LH Martin Institute)

Four things that must happen to protect higher education after Brexit (UCU)

How Brexit matters to higher education beyond Europe (University World News)

EU Referendum: What we know for EU students (UK Council for International Student Affairs)

Statement on higher education and research following the EU referendum (Jo Johnson)

Brexit: impact across policy areas (House of Commons Library)

Overseas students 'turned off UK universities by Brexit' (TES)

Lucia Barbone & Vahé Nafilyan - Brexit: What are the implications for the education sector?

Brexit FAQs for universities and students (Universities UK)