// breadcrumbs go here if needed ?>
Developing tools, resources and guidance
Much of our research and consultancy results in practical support and guidance to help organisations (employers, governments and public agencies) improve and implement their employment or human resource management policies.
Some of the outputs take the forms of top tips or simple practical tools for employers or practitioners. In other cases we provide the evidence base and expert support to organisations charged with developing best practice guidance, such as the National Institute for Health and Care Excellence.
If you would like to discuss with us the possibility of conducting research on behalf of your organisation, or of offering consultancy to inform your employment or human resource management needs, please contact Stephen Bevan.
Examples of tools that we have developed: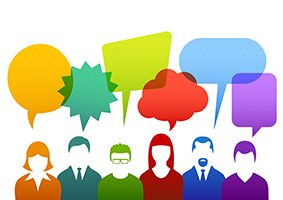 Prompted by our work on employee engagement, the Engaging Manager research aimed to identify how, in practice, engaging managers behave. 
We visited seven organisations and interviewed 25 managers, their teams, and their own managers, about their management style.
This research allowed us to create a 360° survey and assessment tool that we can use to give managers the insights they need to develop their skills and improve their teams' engagement.
IES supported IMPART (Increasing the Participation of Migrants and Ethnic Minorities in Employment) in its aim to discover how to ensure that good practice projects would be fully implemented and mainstreamed.
A network of 12 EU partners developed three benchmarks, each of which lists factors which make it more or less likely that a project will continue to have long-term impact. IES and MigrationWork played a key role in producing the benchmarking toolkit for peer reviews and in facilitating (and reporting on) several successful peer reviews across Europe.
The Universities and Colleges Employers Association and Universities HR commissioned IES to develop an evidence-based toolkit for higher education institutions on employee engagement. The aim was to provide a practical framework for use by those in leadership roles in HEIs in building employee engagement within their institutions.
IES has developed an HR Capacity Audit Tool, based on its own research over a three-year period. The tool is underpinned by a solid theoretical framework of the elements that, together, determine the HR Capacity of an organisation.
IES developed an evaluation toolkit for a national coaching scheme. The aim was to enable the scheme co-ordinators to evaluate at three different levels on an on-going basis: effectiveness of the coach and the coaching (did the coaching work?); impact on individual coaching clients and their organisations (what was done as a result of the coaching provided?); and return on investment (what was the value of the coaching provided through the scheme?).
IES experts
Related projects
Employee engagement in Higher Education Institutions - a toolkit
Universities and Colleges Employers Association (UCEA) & Universities HR
How effective is the IES/CIPD practical tool in helping to promote and guide effective employer actions in supporting their employees' financial well-being?
The Money Advice Service
Health Coaching for Behavioural Change pilot: impact assessment
NHS Midlands and East (on behalf of East of England LETB)
Enhancing and Embedding Staff Engagement in the NHS: Putting Theory into Practice
National Institute for Health Research (NIHR)