// breadcrumbs go here if needed ?>
Surveys
We have extensive experience of designing, executing and analysing surveys, using face-to-face, telephone, postal and online methods.
We undertake surveys that range from small-scale simple surveys to large-scale cross-sectional surveys and complex longitudinal surveys involving cohorts and waves.
Contact: Emma Pollard
We can develop surveys using predominantly closed questions gathering purely quantitative data. Alternatively, we can carry out consultations using a small number of questions requiring open-text qualitative responses, and combinations of the two.
We also have experience of designing samples and undertaking and supporting others to undertake sampling when a full census of the population under investigation is not possible nor desirable. This includes purposive and random sampling.
We often work in partnership with major survey firms on large-scale face-to-face and telephone surveys, and administer small-scale and on-line surveys in-house.
We know how to design questions to elicit informative responses from every part of society including:
employers;
employees and other individuals, including unemployed people and benefit claimants;
learners and prospective learners;
users of labour market services;
service providers;
stakeholders; and
policymakers and expert informants.
We can translate surveys into a wide variety of languages and alternative formats.
Our trained and highly-skilled researchers are adept at undertaking fieldwork on sensitive topics and with hard to reach groups, to boost response rates and help ensure findings are representative of the target population (including designing appropriate weighting strategies).
We can present survey results in a variety of ways to meet clients' needs, using clear and attractive infographics and data visualisation in presentations, briefings, reports and summaries. We adapt the level of technical detail to each target audience's requirements.
We comply with the guidelines of the Market Research Society.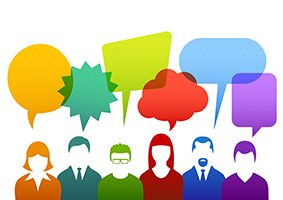 Engaging Manager assessment
Our work with clients continues to enhance our expertise and often results in the development of tools and resources that further our goal of helping to improve policy and practice. One of the tools we have created is a 360° survey tool that allows employers to assess how effectively their line managers engage their teams.
Looking for consultation and assessment of your employees' engagement?
Take a look at our Engaging Manager assessment tool or get in touch with Emma Pollard, Principal Research Fellow. 
IES experts
Related projects
Awareness, attraction and retention of the Reserve Forces
Ministry of Defence
The impact of Brexit on European veterinary surgeons and veterinary nurses practising in the UK
Royal College of Veterinary Surgeons
A review of the National Student Survey (NSS) 
Higher Education Funding Council for England (HEFCE)
Understanding mature entrants' transitions to post-graduate study
Department for Business Innovation and Skills
Fourth Employer Work-Life Balance Employer Survey 2013 
Department for Business Innovation and Skills